Silvex is Portugal's oldest brand in the field of domestic food storage and preparation, as well as garbage bags.

Innovations are constant and key to our brand consolidation.
We were the first company to think about wrapping food in cling film (1972) and the first Portuguese brand to release garbage bags (1974). We were also responsible for the replacement of traditional ice cube trays by ice cube bags (1985) and for releasing lemon and lavender scented garbage bags (1993).
We have been contributing to a better, more ecological world for future generations. In 2006, we created Portugal's first biodegradable bag and in 2011 we released the world's first 100% biodegradable, compostable cling film.
Our ability to innovate is what makes us competitive and unique. We devote our every effort to innovation and are always looking to surprise the market with our products creativity. We are always seeking to exceed our customers and consumers' expectations by creating products that after being invented look like they have always been there.
There are those who innovate and those who follow trends. Silvex chooses to innovate!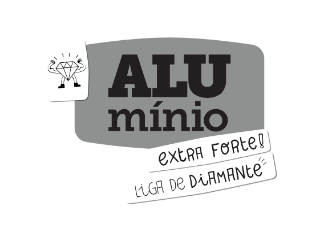 TESTE
TESTE
TESTE
TESTE
We believe that we should dedicate more time to what really matters: us, our family and all the things that make us feel good. We are committed to providing you with a wide variety of products, developed to make your life easier.

Kitchen
We specialise in products that are in strict contact with food. This product range was developed so you can safely consume and store your food. You'll find products for food preparation, packaging and storage.

Waste & Recycling
Our garbage bags can be used in a number of situations whether at home or in your outdoor areas (Bags with straps, easy closing or ties, reinforced bags, scented bags, anti-bacterial bags, recycled plastic bags, plant-based bags, biodegradable plastic bags, whichever suits you best). This is our household waste management range.

Cleaning
We provide you with products that make your cleaning easier while ensuring the safety of this chore. This range specializes in household, as well as professional cleaning and care.

Utilities
How did no one else come up with this before?
This product range was invented to respond to our client's demands. Here you can find some utilities that will make your day-to-day easier. This range specialises in products that make your life easier.
The future is the product of our choices...
We make choices every single day — what we eat, what we consume and how we do it — all these choices impact the environment. We are all individually able to make a difference and change always starts with us. This is why, at Silvex, we are taking conscious action to contribute towards the urgent need to change for a more sustainable future.
How we are helping...
We recycle our waste and re-incorporate it in new products, using 40% less virgin raw material, creating products with a high percentage of recycled raw materials (up to 100%), therefore promoting circular economy;
We develop up to 100% plant-based material solutions, manufacturing biodegradable and compostable plastics, thus decreasing the use of petroleum-based materials by 60%;
We installed a solar system for self-consumption, which allows us to produce about 18% of our power consumption;
We changed our lighting to LED lamps, reducing energy consumption by 41%;
100% of our used energy is renewable, and, as a result, we significantly reduce our carbon footprint;
We compost the organic waste from our cafeteria, transforming it into organic compost that we further use in our plant gardens. We estimate that we are decreasing the waste collected by the municipality by more than 3 tonnes.

The quality of our products, the materials we use, and the measures implemented by us are certified by reference standards.
Several internal and external audits are performed each year. Our certificates and awards genuinely and objectively prove our investment in sustainability, quality, hygiene and safety.
See some of our awards and certifications:

clients — copy
Give us your opinion!
You opinion is very important to us and we appreciate your feedback.
Contact us! We'll be happy to talk to you.